Notes from Today's WWDC
The start of June is a great time! Pools are finally open, schools are getting out, and Apple holds its annual WWDC (World Wide Developers Conference) and streams it live so that home users can watch. I watched the entire conference, and let me tell you, it was nothing short of amazing.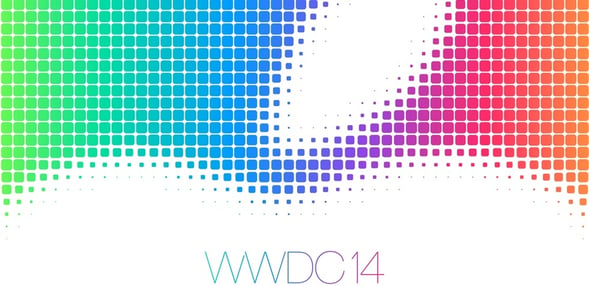 A new software "OS 10 Yosemite" was the first item discussed. It was mostly a face-lift of updates to the current software Mavericks, making the interface look much more iPad- and iPhone-like. All the windows are transparent and complement whatever is under it! They updated the calendar a bit, introducing a new "day view." Apple has also jumped on the drive bandwagon, creating "iCloud Drive." Similar to Google Drive and Dropbox, this will provide cloud sharing and organization of documents! Like Dropbox, it is available on "Finder," letting users drag, drop, and organize.
These are the top New Features for OS Yosemite:
Notification Center: They added the "Today View" from iOS7, and the notification center now has the capability to add widgets from third party apps including ESPN.
Spotlight: Revamped to search across your mac computer and the internet. It goes to the center of the page, can bring up applications, and can even do math calculations!
Mail: They updated Mail by letting users switch between different mailboxes more quickly and effectively and enhanced the program for better fetching. Mail Drop makes sending large files easier because the message goes through iCloud instead of the server, which enables you to send up to 5gigs of data! (Great for sharing videos or photos!)
Mark Up: Now create drawings right on the email, and you can even sign your signature. (like Adobe Pro!)
Safari: Say goodbye to your favorites bar because "Smart Bar" is taking over. You can now type web address, search the internet, and even view favorites—all from the bar. The layout looks a lot like Google Chrome and Firefox.
Air Drop: Now works between iOS and Mac computers.
SMS: Non-iMessage texts will now show up on other devices, such as your Mac iMessage.
Phone Calls on Mac: Yes, you read that correctly. You can now view, answer, and send phone calls to contacts on your Mac/iPad using the speaker and microphone! HOW COOL!
Next on the list is the new phone software, iOS 8! Warning, these changes are very subtle compared to last year. Apple is keeping the same design as iOS 7 and just giving some changes here and there. I really think Apple did a great job of listening to the numerous complaints people have about iOS7 and making some improvements.
These are the top 5 New Features for iOS 8:
Interactive Notifications: Allows users to respond to texts or Facebook notifications directly from the notification, even if you are on the lock screen. This also allows a user to respond to a message without going into the messaging app!
Double Tap: A quick double tap on the home button not only shows open applications, but also shows a list of frequently used contacts and favorites, allowing users to make calls, message, or email favorites with two quick taps.
Quick Type: A new predictive texting feature so when users type, iOS 8 will suggest the next words based on your typing history IN a certain app! This will be great for switching different wording between emails and SMS!
Group Messaging: This is the best feature of the new software hands down! You can now name your group messages, share your location, send video messages, and even AUDIO messages (no more excuses to text and drive!!) The video and picture messages self-destruct like Snapchat!! There is even a feature to switch on a "do not disturb" feature just to that group message!
Siri Update: Tired of having to push and hold the home button to get Siri's attention? Now with just a simple "Hey Siri," you can get her attention without having to touch your phone! Also, Apple is pairing up with Shazam so that Siri can help detect music!
The rest of the #WWDC was geared towards the developer, hence the "D." On twitter, many home users watching (like myself) were a bit upset that there were no hardware releases and more developer lingo and upgrades. In the past, Apple has released most of its hardware in the fall, so be on the lookout for those! Personally, I think the OS and iOS updates shown today will be incredible, and I am anxiously awaiting the moment I can download them!
Grace Strand
Grace Strand is interning at Atlantic Webworks for the summer. She is a rising senior at Appalachian State University, studying public relations and marketing. Her dream job is to one day run her very own "crisis-management" firm and rescue big companies from numerous social media faux pas. In her spare time, she can be found curled up on a sofa reading a book or taking numerous BuzzFeed quizzes.