Cloud Storage - Who's Got Space?
If you're like me, you use a variety of cloud storage options—DropBox, Google Drive, Box, and Microsoft's own, OneDrive. My biggest need is for SPACE!! Recently I fell in love with OneDrive.
In the latest installment of what is fast becoming a hard-knocks competition between cloud storage offerings, Microsoft more than doubled the free storage it offers on its OneDrive (formerly SkyDrive) cloud storage. Microsoft also raised the storage limits that come with its various Office 365 subscriptions (That's ME!).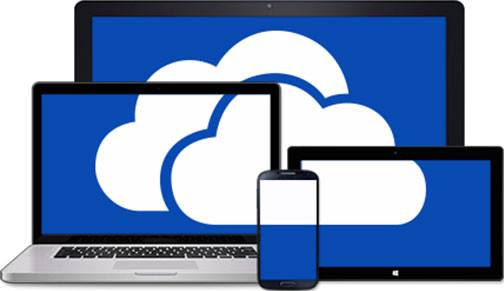 These are the highlights: Free storage climbs to 15 gigabytes from 7GB. All Office 365 users now get 1 terabyte of storage (yes, you read that right—1 Terabyte!!), up from the previous 20GB allocation. Office 365 Personal subscribers get 1TB of storage for $6.99/month. Office 365 Home subscribers get individual storage of 1TB for up to five people for $9.99/month. Microsoft is also reducing monthly storage subscription fees for users who don't want Office to $1.99 for 100GB (in the UK, to £1.99/month) from $7.49/month. It's dropping the price on 200GB to $3.99 from $11.49.
So, if you haven't given OneDrive a look lately, you might want to do that...and if you're using it for your business already—you just got MAJOR SPACE!! You can get the details on OneDrive's New Storage options on their blog.